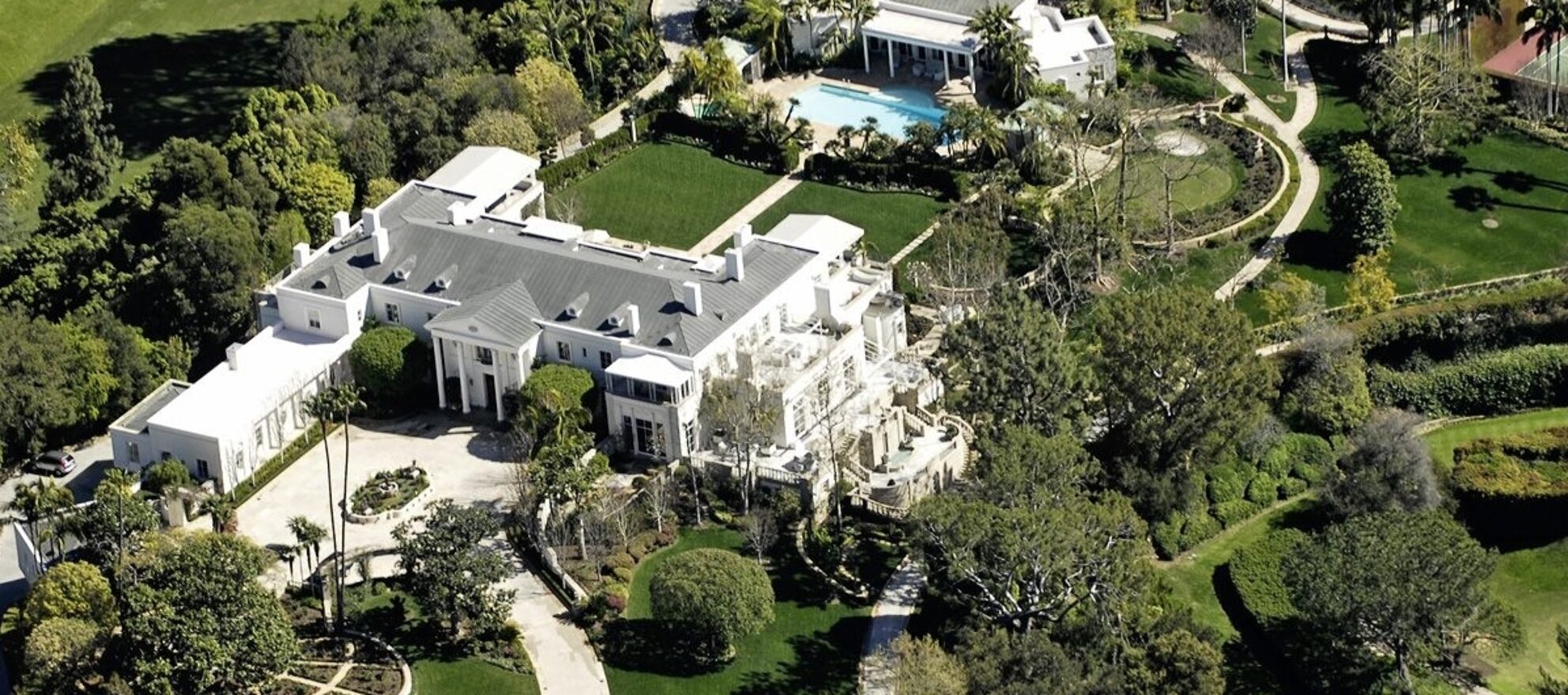 An historic mega-mansion in Los Angeles just hit the record books as the most expensive property currently listed in the United States.
The Casa Encantada, an eight-acre Bel Air estate that translates as "the Enchanted House," could well become the most expensive home ever sold in California if an interested buyer plunks down the current asking price of $225 million. As the Los Angeles Times reports, that perch is currently occupied by the Spelling Manor, which sold for $119.75 million in July.
Built in 1938, the Casa Encantada was designed to be the most opulent and extravagant mansion in Hollywood. Even during the Great Depression, building costs for the Bel Air estate ran up to $2 million (approximately $35 million in today's dollars). Hotel magnate Conrad Hilton purchased the home in 1950 for $225,000.
Architect James Dolena designed the 40,000-square-foot mansion with a whopping 60 bedrooms. The mansion's H-shape gives almost all of its rooms triple views of the city, the ocean and the park. T. H. Robsjohn-Gibbing, considered one of the most iconic decorators in the United States in the 1930s and 1940s, picked out the interior furniture and design. The listing is held by Jeff Hyland of Hilton & Hyland as well as Hilton's grandson Rick Hilton and Shawn Elliott of Elite Real Estate Marketing.